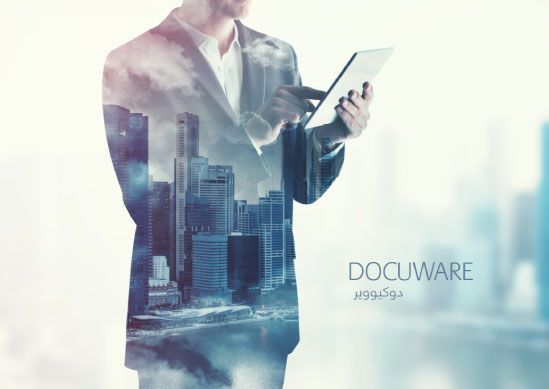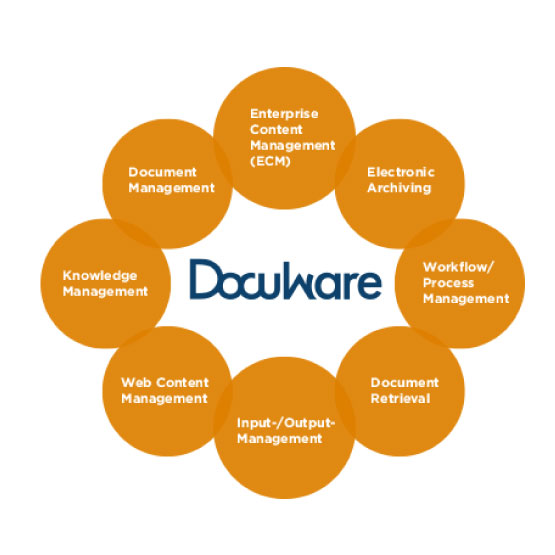 DocuWare
Document Management Solution
DocuWare is one of the world's leading document management software companies. Its solutions are available in 70 countries and 17 languages, with over 200,000 users in approximately 14,000 installations. The company, founded in 1988, operates worldwide from Germering near Munich, Germany, and from New Windsor, New York, with subsidiaries in the U.K., Spain and France. Whether as an on-premise or as a cloud solution, DocuWare provides all the components needed for Enterprise Content Management. DocuWare solutions are highly secure and scalable, flexible to integrate and use future-proof technologies.

DocuWare document management system is state-of-the-art software for integrated document management. It can automatically process any type of documents regardless of its source; with internal control procedures that help the Organizations to meet audit and compliance requirements. DocuWare 6.6 imports documents, classifies them, adds a full text index and makes them available for onward processing.

DocuWare lists all documents, regardless of origin, together in the same document pool -file cabinets--according to standard criteria. This applies to business documents (whether scanned or created in your own data processing system like the scanned documents or generated reports, and all kinds of documentation as well as e-mail and Microsoft Office files, DocuWare viewer supports viewing more than 300 file type of documents without need associated application installed on the machine.
Centralized Storage
Reduce transaction errors
Storing in Digital File Cabinets
Organize It, Automatically
Smarter Searches, Quicker Retrieval
Mobile Documents
Priority based calling.
Eliminate Paper
Email Management