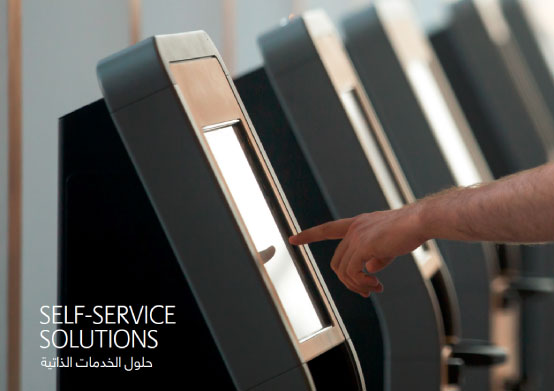 KIOSK
KIOSK Solution
Fast and easy kiosk software for users to do self service activities, while staff focuses on value-added activities. Offering payment process in form of cash, credit and debit cards, full software management, administration and monitoring capabilities.
Management Software application
The user friendly software interface is fully responsible to manage and control all kiosks defined in the system and connected to the database from one single location.
Multilingual user interface: enable, disable or add new language from the administrator interface
Secure payment processing
User data encrypted
Remote software updates
Full transaction log for Real-Time process monitoring
Application updates deployed to kiosks from the central server
Online content management
Stats via SMS for KPI's and alerts to be sent to the admin user mobile phone.
Edit and deploy tariff settings and parameters
Get real-time information about transactions, cash box levels, cash collection operations
Upload screen saver images (allows for branding)
Software
Hardware
Monitors kiosk software
Monitors OS & software watchdog
Expects a heartbeat signal
Expects a heartbeat signal
Performs soft-boot if no signal is received by the Software Watchdog
Performs hard-boot if no signal is received by the Hardware Watchdog
Monitors and alert on door access, cash box capacity, and Kiosk movement