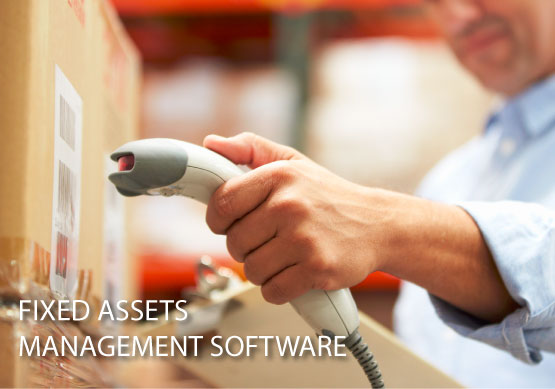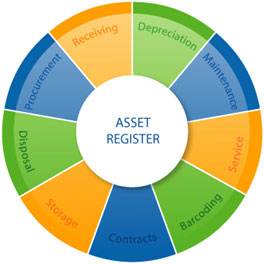 Fixed Assets
Fixed Assets Management System
Fixed Assets Management software is built on the technical browser of fixed assets records. It consists of a number of operations that cover all aspects of managing the fixed assets of the company such as consumption/usage, accounting, maintenance, barcodes, and the operations pertaining to the assets' lifecycle.
The system offers complete solutions for the management and development of assets encompassing multiple operations for companies and large governmental institutes, which deal with a huge number of assets.
The system provides detailed and precise information on the locations, values, and status of such assets at any time.
Also, the system can monitor the maintenance contracts of each asset. Additionally, you can calculate the total value of the asset at any time. The system can also calculate different methods of depreciation to attain the actual value of the asset.
With this system, you can set up new branches and sub divisions to determine the locations of the assets precisely through asset barcodes. The system can also monitor "consumer assets" and allocate them as consumer expenses as soon as they exit the storage units.
Procurement covers request and PO approval
Receiving and Deployment Processes
Multi company/currency/book depreciation
Financials include valuation and disposal
Planned Maintenance with sensor feeds
Bar-coding and handheld scanning support
Contract includes leases and warranties
Storage and Spares Management
Disposal and Obsolescence
Fully Customizable Asset Register
Browser Based Client
Forms specific to Asset Type and Profile
Create New Asset Data Fields on Any Type
Intelligent Defaulting
Multi Company and Multi Currency
Bar-coding and Scanning
Depreciation Formula Builder / Modeler
Supports US based MACRS depreciation
Get control of all corporate assets easily
Meet compliance objectives including SOX
Cover all asset processes in one application
Management reporting and graphical drilldown
Get email notifications on any event
Covers all financials and depreciation
Management reporting and drilldown
Rapid deployment at minimal cost
Configurable to meet any requirements